STONECRETE PLASTER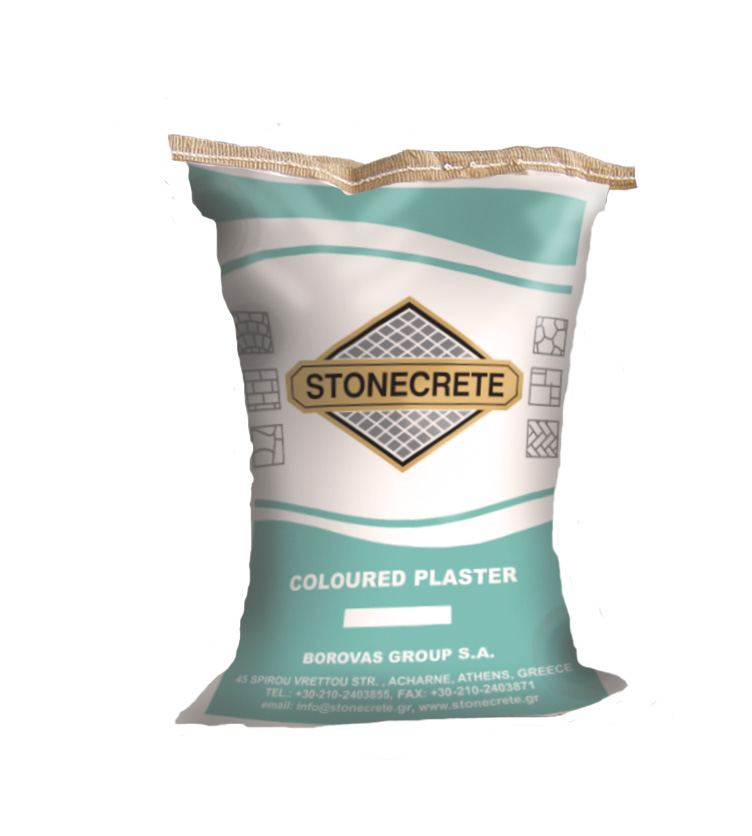 Description
Ready-to –use product, in powder form used for surface covering with stamped or any other kind of plastering. The strong resistance and high performance of the product enable its application, beyond the vertical surfaces, even in horizontal floor surfaces where the available application thickness is limited.
Application
Mix only with water and apply on two consecutive coats. The first coat must be about 3-4 mm thick and with the second coat we fill the remaining thickness according to the projects requirements. It can be applied on an overall thickness of 1cm to 2cm depending on the pattern, application method and desired final effect. In case of Stamped Plaster technique, stamp after half to one hour (when the mixture has reached its plastic limit) with STONECRETE Elastic Moulds and STONECRETE Release Powder or Liquid Release. The final surface can be sealed and waterproofed with STONECRETE Super Penetrating Sealer.
Application
Characteristics
- Results with its application to a hard and durable final surface.
- Can be applied on any kind of surface, offering the possibility of stone appearance to even curved and angled surfaces.
- The offered colour shades do not fade out due to weather conditions or passage of time.
- Provides sufficient pot-life.
- Perfect workability
- Offers with its application high aesthetic results.
- Contributes to the prevention of cracking formation/detachments to the finished surface.
Colors - Shades
Security Data Sheet
Please contact our company in order to receive the product's safety data sheet