Asphalt & Concrete Paints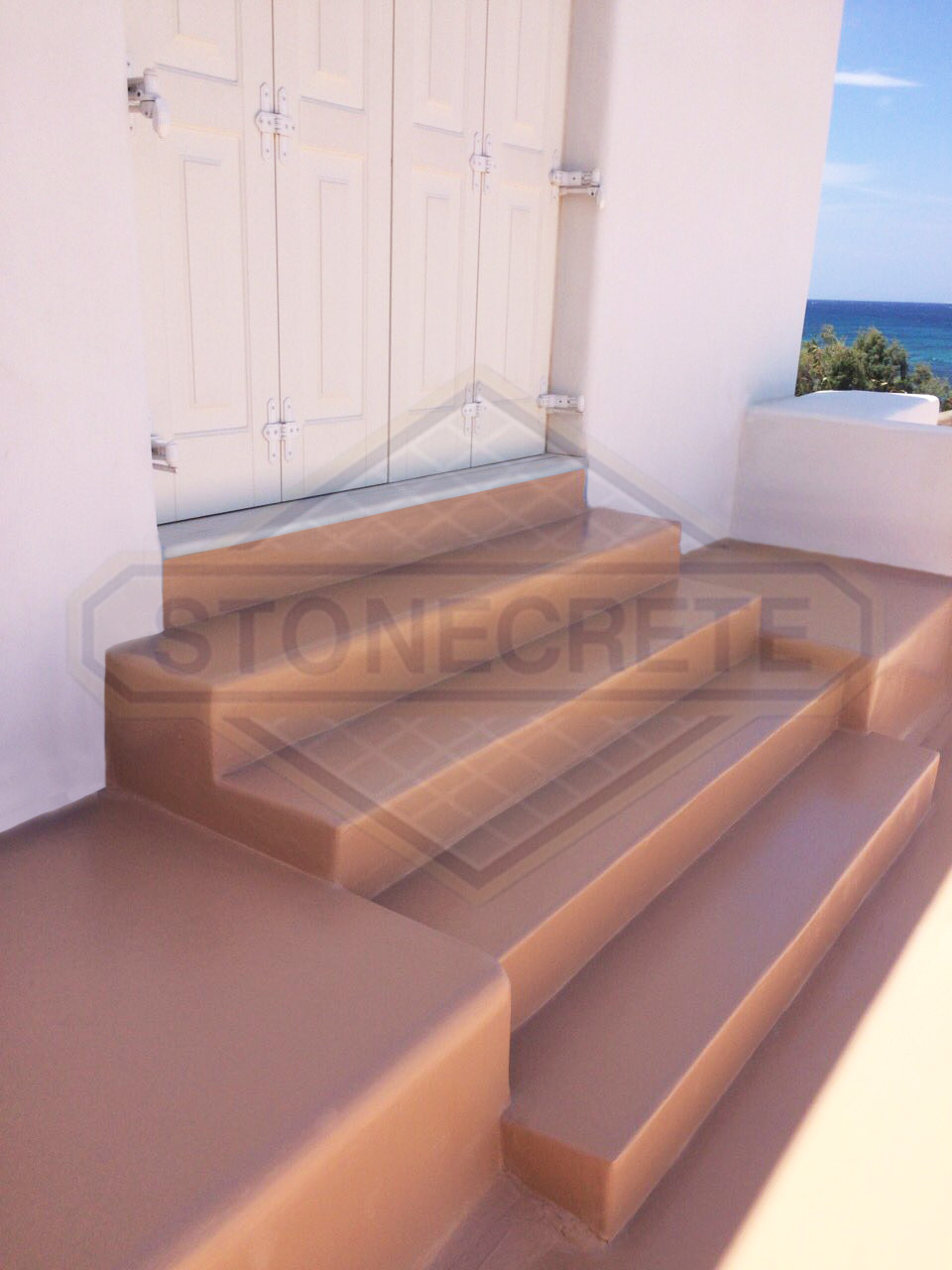 Description
Our Company manufactures the product STONECRETE TRAFFIC PAINT for painting asphalt and concrete surfaces, such as roads, pavements, sport courts (of all sports), rooftops, squares etc.. The certain paint is very commonly used on existing concrete flooring systems, like stamped concrete and industrial flooring systems, stencil, spray deck etc., as it is possible to change their colour shade, renewing in this way their look and aesthetics.
Before the application of STONECRETE TRAFFIC PAINT, thorough cleaning of the surface must be made, from foreign objects (like soil, stains, chewing gum, etc.) but also from friable particles of the surface itself. Thus, with the use of pressurized water and possible use of detergent depending on the case, the surface gets cleaned and after it gets completely dry, STONECRETE TRAFFIC PAINT gets applied. It can be applied with spraying or the use of roller.
With the application of this specialized product the surfaces gets strengthened and their endurance in heavy use is secured. Furthermore, the elasticity of the product offers great waterproofing qualities at the applied surface and contributes to the prevention of cracking formation and detachments. It is available in 30 standard colour shades, additional colours can be manufactured upon request and it is also available within the STONECRETE COOL SERIES range of products, with exceptional reflective qualities.
Required Materials
Colors